Click here for the programme !
Agenda
The programme of events !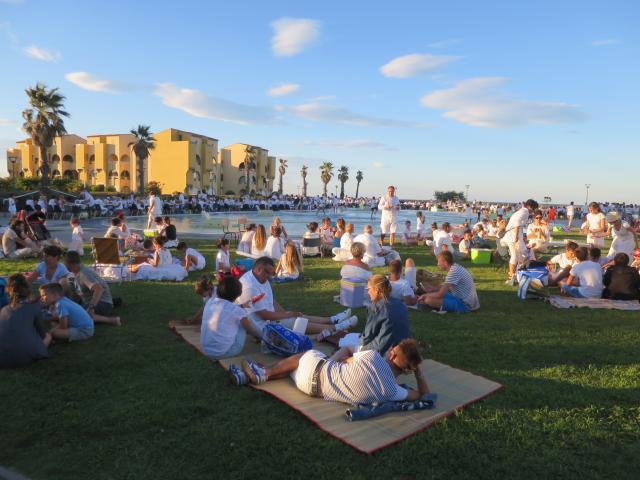 Throughout the year, Leucate offers a whole range of activities, day and night, for the whole family! There is something for everyone!
Whether you are in Port Leucate, Leucate Village, Leucate Plage or La Franqui, for tomorrow or your next holiday…
Find the complete agenda of events in Leucate!
Mondial Du Vent
Wingfoil World Cup GWA / Leucate Kitefoil
A major competition in the world of windsurfing, Le Mondial du Vent welcomes every year the cream of the crop of kitesurf, paddle, wingfoil, kitefoil and windsurf riders… In 2021, Leucate hosted the 1st World Cupof wingfoil and the Leucate Kite Foil.
Every year during the Easter holidays, 5 days of competitions, entertainment and shows for the whole family, on the beach of La Franqui!
Sol Y Fiesta
International Street Performance Festival
On the occasion of the Ascension weekend, the streets of Leucate Village come alive! Sol Y Fiesta is the International Street Performance Festival. During 2 days, you will find troupes from all over the world in a unique festive atmosphere !
On the programme: street theatre, bodegas, music….
2 days of celebration, day and night for young and old alike, with wonder, exceptional shows, music and entertainment.
Notes d'Écume
Classical music festival.
Every weekend at the end of Augustand throughout the month of September, Leucate invites some of the most renowned artistsof the French musicscene for moments of musical sharing, mainly at the Espace Henry de Monfreid, in Port Leucate.
Voix d'Etoiles
International Festival of Animated Film Voices
In Port Leucate, for the All Saints' holiday it's the Festival Voix d'Etoiles : International Festival of Animated Film Voices.
Between the cinéma Clap Ciné and l'Espace Henry de Monfreid, enjoy screenings, workshops, exhibitions, concerts and meetings with artists!
A chance for the whole family to go behind the scenes of your favourite cartoons!