All you have to do is choose!
Cable park or boat rental?
Family friendly activity
Cable Park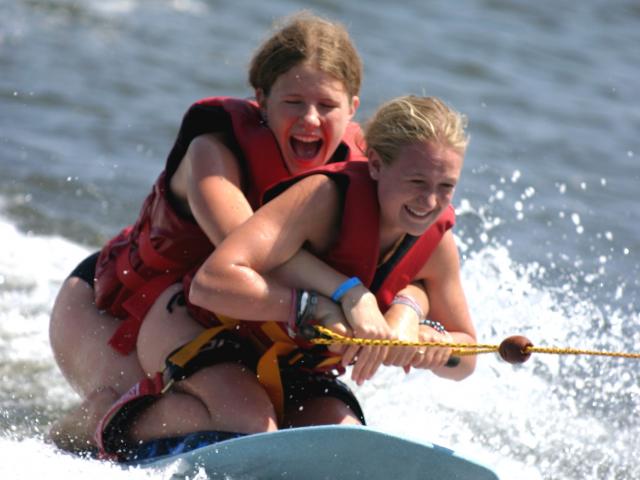 2 on a kneeboard it's easy and it's a lot of fun!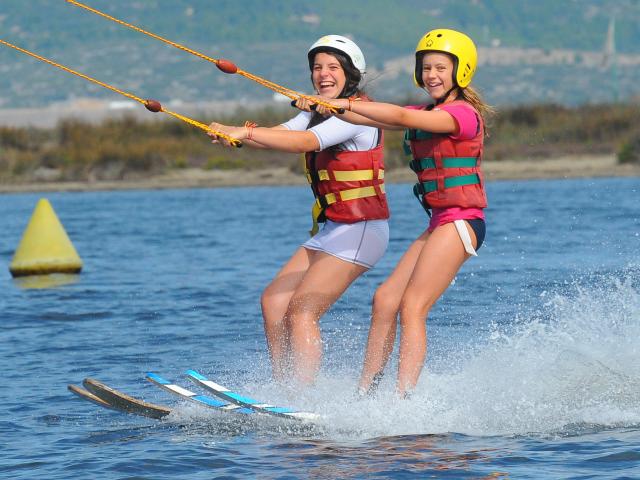 En duo on apprend vite le ski nautique !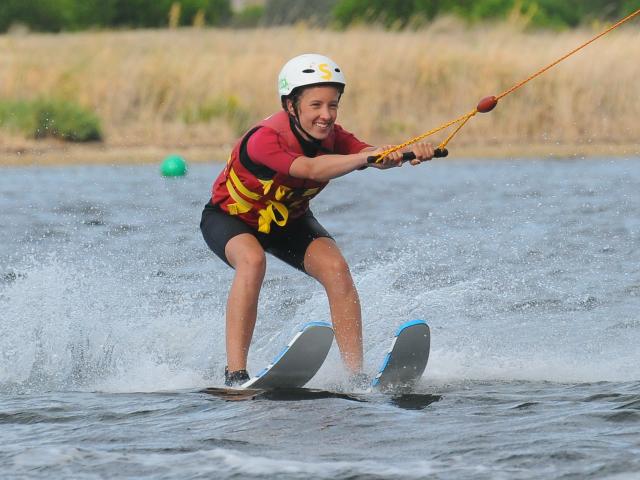 Une séance d'apprentissage avec les moniteurs du téléski et c'est parti !
Located on the pond, on the Barcarès side, the Teleski is an activity thought for family. On site, even for those who do not practice, there is plenty to do! A panoramic terrace to watch the rest of the family riding, deckchairs for sunbathing, a bar-restaurant for a snack or just a coffee facing the lake…
Accessible from 8 years old and without age limit, no particular physical aptitude: the instructors will be there to initiate you!
Family offer: -10% from 4 people
Rent a boat with or without Licence
Loca Détente
It will undoubtedly be THE memory of your holidays! Go with your family on board a Loca Détente rental boat: with or without a licence.
Take with you all the equipment for water skiing, wakeboarding and even the giant buoy!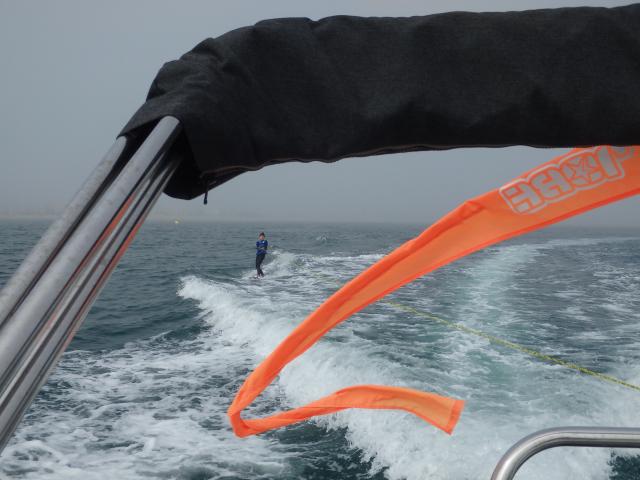 Water skiing on the Mediterranean, what a good idea!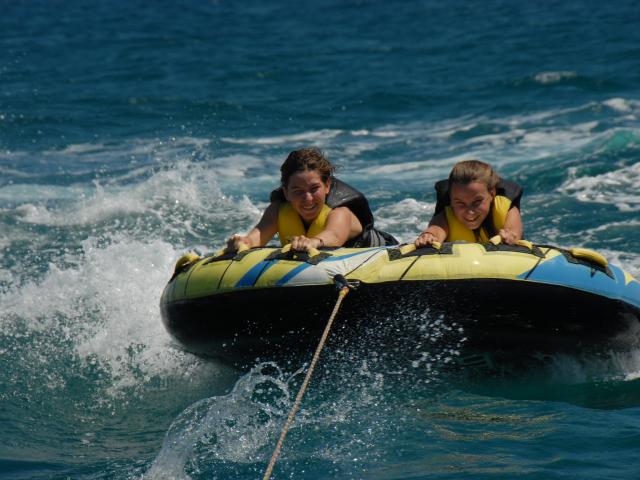 On grimpe sur la bouée et c'est parti pour une belle rigolade !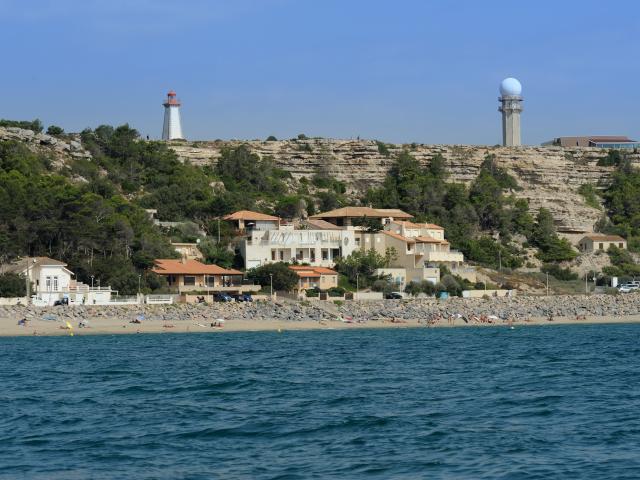 On profite d'une super balade au pied de la falaise !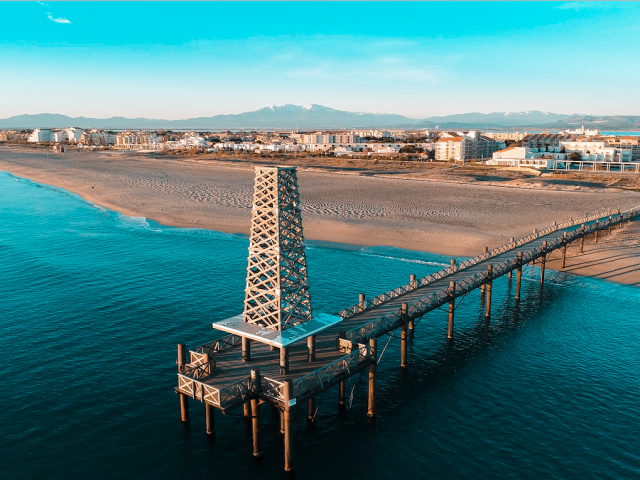 Wakeboard avec vue sur le Ponton !