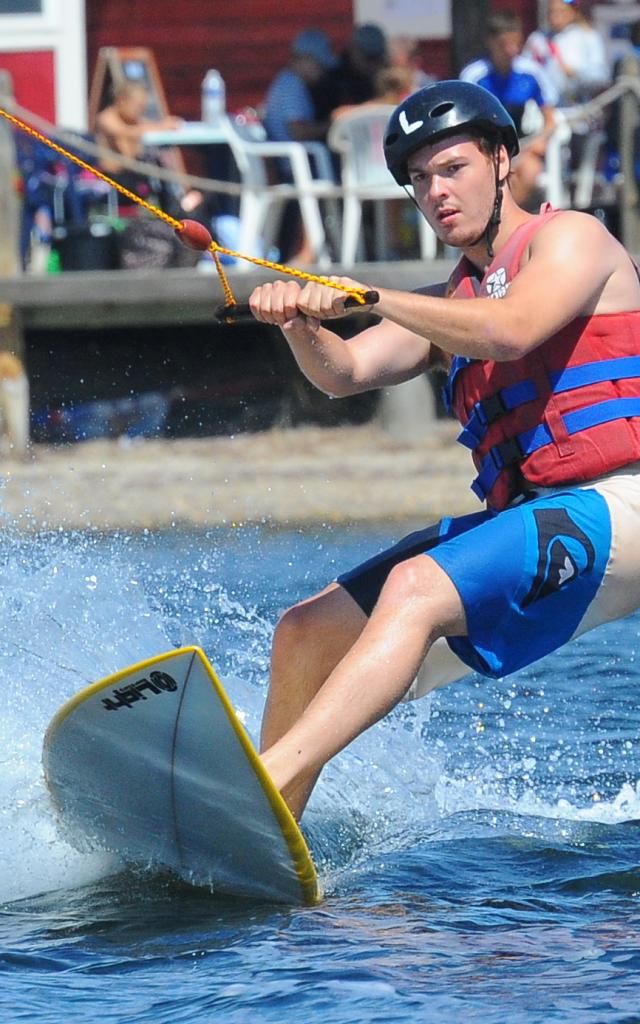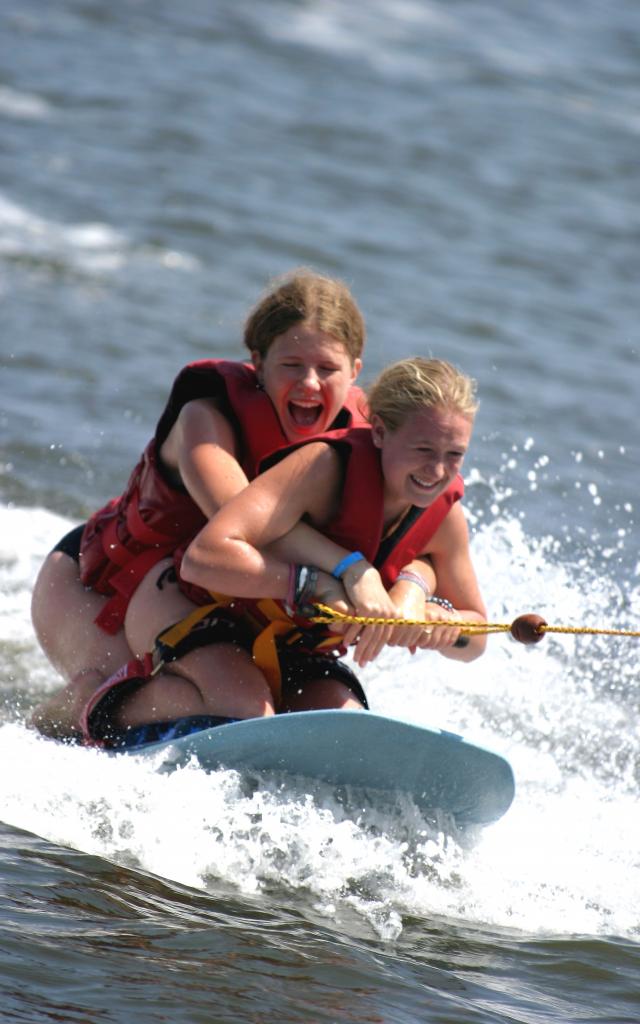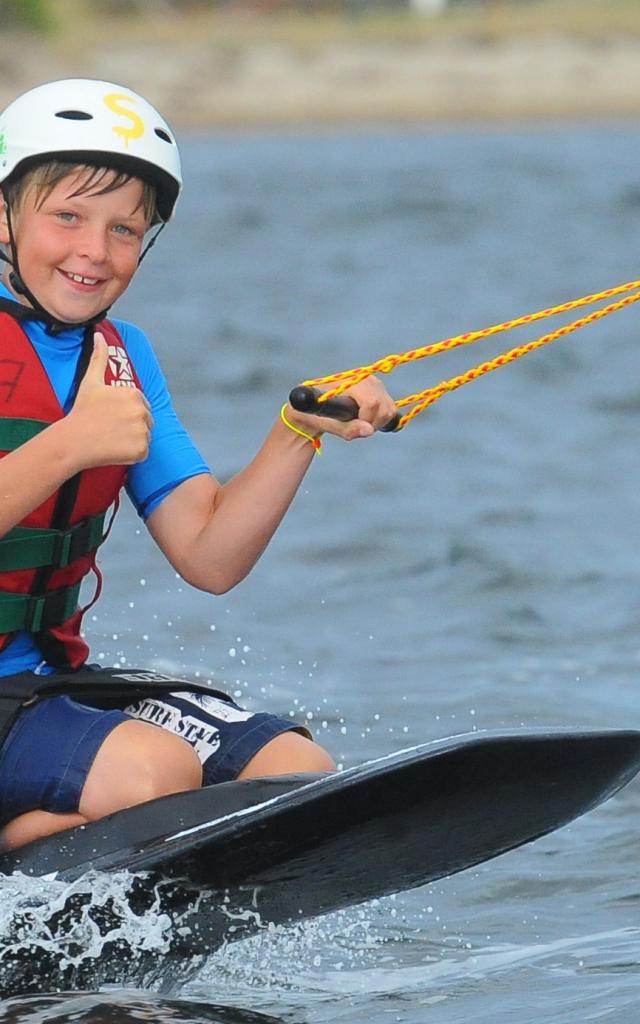 There is more than just water skiing in life!
There is something for everyone: water skiing, monoskiing, wakeboarding, wakesurfing, kneeboarding, solo or in pairs…




The cable park
An institution of the glide and it's still an understatement! The nautical base of the ski lift is installed on the lake, on the Barcarès side, since 50 years in 2021!
How does it work? 4 poles placed in the marine lake, a 900m long cable and here you go! Up to 11 skiers or riders can slide at the same time, hooked to the spreader bar, pulled by the cable on a closed circuit.
A team of pros at your service
Mathieu, Jonathan, Clarisse and Romu are there to guide you if it's your first time and they know the modules and the water perfectly for the pros!
What do I choose?
It doesn't matter if you are a beginner or a regular paddler! We usually start with a few laps of water skiing. You will quickly find the feeling of snow skiing! You are ready to move on and try wakeboarding!
For the youngest, the kneeboard, even in duo, will be ideal to begin!
Safety first!
All the equipment is provided: helmet, wetsuit, waistcoat… In case of a fall, a safety boat will come to get you back to the starting point!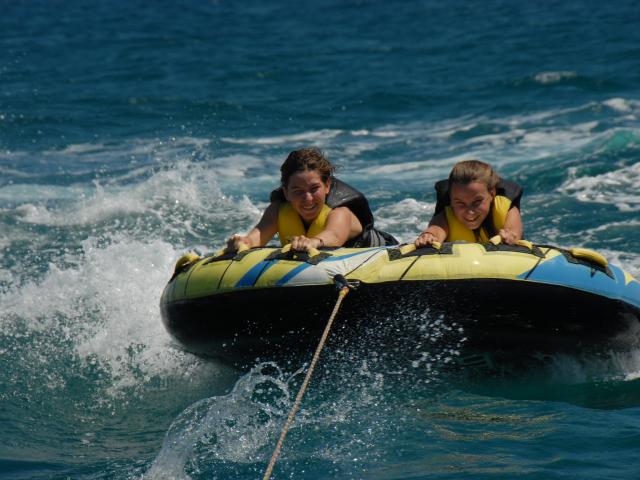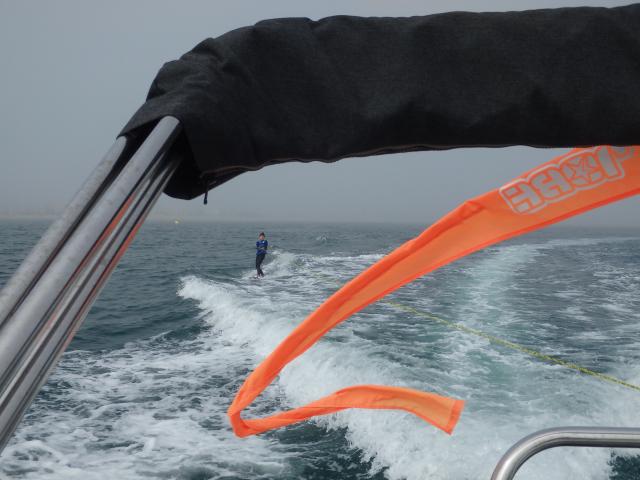 Loca Détente
You can go for a day or a half day on a boat and try your hand at water skiing! Loca Détente offers boats with or without a licence and all the necessary equipment to ride: water ski, wakeboard…
To make the most of the ride and test your balance, rent a towed buoy too!

The cable park restaurant – Le Manuia
It's the perfect place for a gourmet break between riders! Panoramic terrace overlooking the pond, burgers, salads, menu of the day and sunset tapas aperitifs!
Open every day from May to October, from noon to 4pm and in July and August, from 6pm to 8pm for aperitifs.
Pro Rider* formula at the cable park
Menu : 1 "wakeboarder" burger (minced steak, fries, salad) + drink + coffee
1 hour of ski lift
*Please note that this package is not available in July and August



Prepare my waterskiing / wakeboarding stay in Leucate
Lessons and courses, equipment rental, nearby restaurants and accommodation! All you have to do is choose!